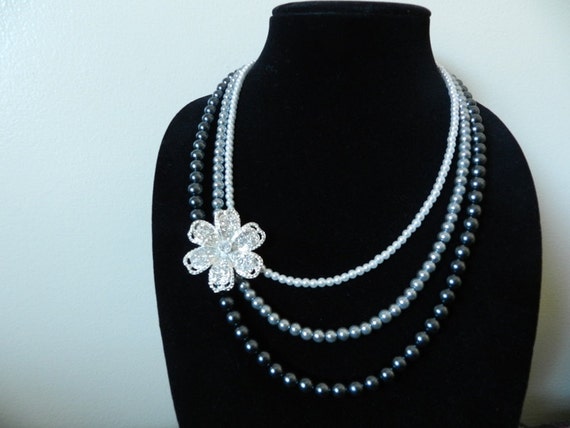 The flower in gray
Blooms despite the dreariness
Oh so beautiful
That necklace is for sale in my Etsy store. Click here to see its listing, or click here to go to my store's main page! I still have a 40% off orders of $15 or more coupon code, trying to clear out some inventory.
UPDATE: This item sold on March 30. I'm hoping to buy similar components to that flower, so that I can make some more necklaces in this design.